Les MisÚrables
The stage show has played to more than 60 million people in 42 countries and in 21 languages across the globe. Though it was originally written 150 years ago, there's something about this tale which continues to capture hearts and imaginations. And now Les Misérables is reaching an even wider audience, with Tom Hooper's new film adaptation starring Hugh Jackman, Anne Hathaway and Russell Crowe.
Ripples of Grace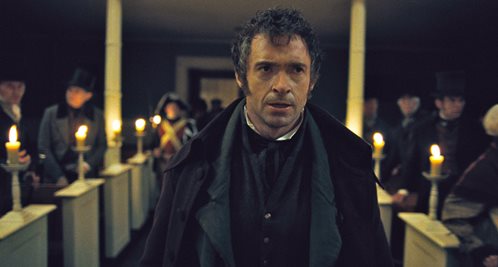 Jackman is Jean Valjean, the Parisian convict at the centre of the story. After nineteen years of hard labour for stealing some bread, he is embittered against God and against the world. When he's finally released on parole, and invited in out of the cold by a bishop (Colm Wilkinson, the original stage Valjean), he repays the man's kindness by stealing his silver. "Take an eye for an eye, turn your heart into stone", he sings. "This is all I have lived for, this is all I have known."
Little does Valjean know that this desperate crime will become a turning point in his life. When harsh Inspector Javert (Crowe) tries to take him back to prison, the bishop intervenes, claiming to have given Valjean the silver as a gift. The convict is astonished: but the bishop knows what he's doing. "Now remember this, my brother", he sings. "See in this some higher plan." He wants Valjean to see a divine hand in the unexpected act of mercy, and to be transformed by it.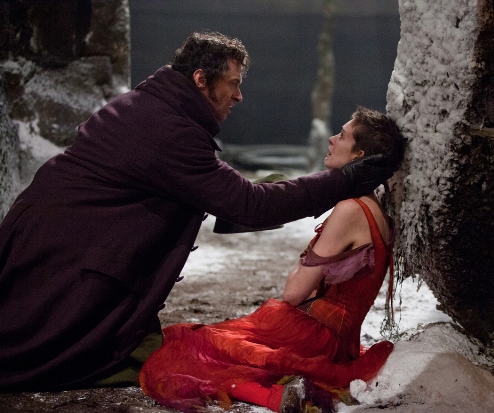 His world changed forever by this single act of grace, Valjean tears up his parole ticket, casts off his old identity, and commits himself to serving God. The grace which Valjean received from the bishop ripples out in unexpected directions. Eventually rising to the position of town mayor, and concerned to live a life of mercy, Valjean encounters Fantine (Hathaway), a single mother forced into prostitution, and agrees to adopt her daughter Cosette (Isabel Allen/Amanda Seyfried). As the 1832 revolution sweeps across France, the grown-up Cosette falls in love with Marius (Eddie Redmayne) – and Valjean realises that despite all the years which have passed, the dogged Javert is still intent on hunting him down.
Misérables
It's no coincidence that it's young Cosette (the child on the poster) who has been the face of Les Misérables since the show began. The image comes from an illustration in the original edition of Victor Hugo's novel, showing a ragged and frightened Cosette mopping the floor. Servant to the cruel Thénadiers (Sacha Baron Cohen and Helena Bonham Carter) until Valjean comes along, she represents the downtrodden masses whose plight Hugo was so deeply concerned about.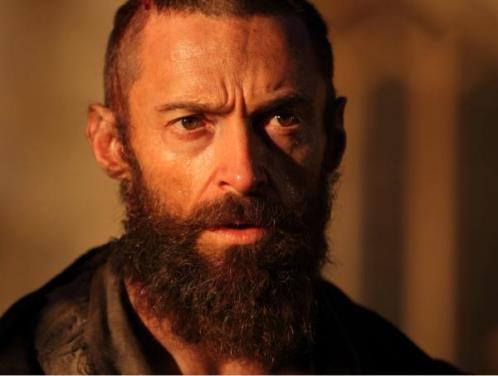 He wrote the book to highlight the suffering of these wretched poor, the 'Misérables' of the title. The story seems to reveal a profound belief that however small and insignificant each of them might appear, their experiences should matter to us – and they matter to God. 'At that moment,' the author writes, describing Cosette's terror when the Thénadiers send her out alone into the woods to fetch water, 'only the Eternal Father saw this sad thing.'
Through a chain of events which seems set in motion by divine intervention, we see Cosette lifted out of poverty and into a new life where she is loved and cherished. No tragedy or injustice, Les Misérables suggests, is beneath God's notice, or beyond his power to redeem.
Parable
This power ultimately takes over the story, bringing good out of personal conflict and even the strife of the revolution. In the end, only three characters remain untouched by the grace which ripples out from Valjean's encounter with God. The Thénadiers refuse anything which doesn't feed their immediate greed: and Javert, hardened by a lifetime of self-righteousness, is blind to the possibility that he might be wrong. Baffled by the idea of unearned forgiveness, he turns his back on the new start which his old enemy offers him.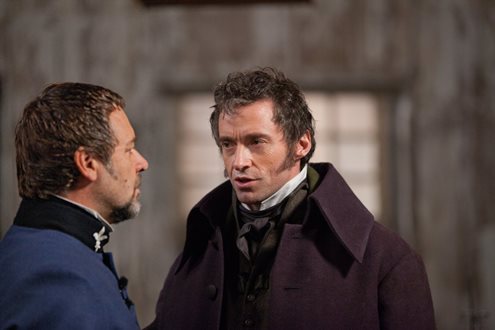 The startling contrast between Valjean and Javert reveals the heart of the story. The policeman thinks that because he's toed the line and upheld the law, he has God on his side. 'Those who falter and those who fall,' he sings, 'Must pay the price.' But the ex-convict begins at complete rock-bottom, knowing he's morally bankrupt, and that he doesn't deserve anything from God. He's certainly faltered, and he's certainly fallen, but he discovers that God loves and cares for him despite his worst crimes. In other words, one man lives by law, and the other by grace. In contrasting their journeys, the story becomes a parable about our different reactions to God's grace.
In one of his own parables, Jesus talked about two sons: a younger brother who wasted his father's money before returning destitute and humbled, and an older brother who believed he'd lived well enough to earn his father's favour. To the surprise of his original hearers, Jesus suggested that the younger son was in a far better position. Les Misérables echoes his message, and this, perhaps, is the key to its popularity and power. We all love a good story, memorable characters, stirring songs – but more than anything, we're hungry for grace.
Film title: Les Misérables
Keywords: Mercy, forgiveness, grace, compassion, law, crime, transformation
Director: Tom Hooper
Screenplay: William Nicholson, based on the musical by Alain Boublil and Claude-Michel Schönberg, based on Victor Hugo's novel
Starring: Hugh Jackman, Russell Crowe, Anne Hathaway, Amanda Seyfried
Distributor: Universal Pictures (USA/UK)
Cinema Release Date: 25 December 2012 (USA); 11 January 2013 (UK)
Certificate: PG-13 (USA); 12A (UK) Contains moderate violence and sex, and infrequent moderate language
© 2013 Damaris Trust